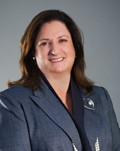 Sandra C. Finn
President

Sandra C. Finn is the president of CCHS, where she promotes a culture of creativity, strategic vision, and teamwork. Under her leadership, CCHS has experienced double- digit revenue growth, national recognition for innovative direct marketing techniques, and the successful launch of new product lines across multiple distribution channels.

Each of the past five years, Finn has been recognized as one of Florida's most prominent female executives by the Florida's Women-Led Business study and has received the Spirit of Excellence Award from the American Business Woman's Association.

Prior to joining CCHS in 1999, Finn served in executive roles at Cendant Corporation, including Senior Vice President and General Manager of Automotive and Lifestyle Products. She also held various management roles at E.F. Hutton & Company.

Finn holds a bachelor's degree from Brown University and an MBA from New York University.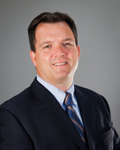 David Tripp
VP of Human Resources
David Tripp brings over 15 years of strategic Human Resources Management experience to CCHS. He leads all aspects of the organization's human resources programs and initiatives that directly align to the organization mission and vision.
Tripp leverages his collegiate and professional sports background to develop winning organizations and teams. Prior to CCHS, he held various leadership positions with First Data Inc., Grove Worldwide, and Shaw Industries. He is past chair of the Coral Springs Economic Development Foundation and is current Chair of Enterprise Coral Springs.
Tripp holds a B.S. Degree in Management and Master's Degree in Human Resources Development for Clemson University. He also serves on the United Way of Broward County's Veteran's Advisory Committee.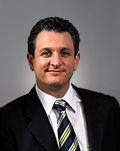 Douglas Stein
Executive Vice President
Douglas Stein leads CCHS' B2B business units which include Financial Services, Insurance, Real Estate, Retail, and Utility. In this EVP capacity he oversees strategic partnerships with many of the nation's largest and most successful companies, while also managing the associated consumer business generated from those market-leading relationships. Doug also serves as President of HMS National, Inc.
Prior to joining CCHS, Doug was an executive at Accenture where he drove success for the company and its Fortune 500 clients. His domestic and international contributions included corporate strategic consulting, global program management, and key account business development.
Stein holds a bachelor's degree from the University of South Florida and an MBA from Northwestern University's Kellogg School of Management. He serves as president of the National Home Service Contract Association, which represents the multi-billion dollar home warranty industry, and as a board member of the Real Estate Service Provider's Council.