Mike Politz Joins Cross Country Home Services as SVP, Operations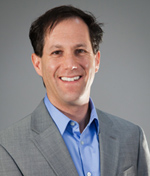 FORT LAUDERDALE, Fla. (May 1, 2012) -- Cross Country Home Services, Inc. (CCHS), one of the country's leading home warranty and services companies, has named Mike Politz as Senior Vice President of Operations. Politz is responsible for overseeing more than 400 employees in customer service, claims authorizations and support services in the Ft. Lauderdale, Fla. headquarters and in the company's customer care center in Anderson, S.C. He also manages CCHS's nationwide service provider network, with more than 40,000 licensed, independent professionals who are pre-qualified to handle the company's warranty claims around the country.
"What attracted me to Cross Country Homes Services was the company's appetite for fresh ideas and innovation at every level, especially in customer care and new products," said Politz. "It's a smart company. They never lose sight of how to serve their customers even better. It's a charged atmosphere, and I feel like I belong here."
A 19-year veteran in the customer service industry, Politz previously held significant leadership positions with APAC, Assurant and NCO Group. At APAC, he was responsible for a $260 million budget for the oversight of 15 offices and more than 7,000 employees in the United States, Latin and South America and the Caribbean. At Assurant, he assisted in the advancement of patented call center processes to improve customer and agent experience.
"Mike brings some very strong credentials and experience to our team," said CCHS president Sandra Finn. "His leadership will play an integral role in our mission to continuously improve our customer experience."
About Cross Country Home Services
Cross Country Home Services, Inc. (CCHS) is dedicated to making home ownership easy by offering a wide array of hassle-free, cost-effective home solutions, including warranty products and maintenance plans. Since 1978, the company has built a reputation for excellence and today is one of the nation's leading providers of these products and services. Consumers can buy home warranties and home maintenance plans directly from CCHS or through select affinity groups, financial institutions, insurance, real estate and utility partners. The products include some of the industry's best known brands, including TotalProtect Home Warranty, Home Protect Warranty and Residential MD Home Warranty and HMS Home Warranty. To ensure that the company maintains its unmatched customer experience and delivers on its brand promise, CCHS surveys customers who place a warranty claim and operates a 24-hour call center, 365 days a year to serve warranty customer needs. Headquartered in Ft. Lauderdale, FL, CCHS is a member of the Cross Country Group, one of the largest privately-held providers of customer service programs in the United States. To learn more about CCHS, please visit www.cchs.com.
Source:
Cross Country Home Services